Gym wear is a hit. It is not only a workout outfit but also an icon of fashion. Having a well-fitting and comfortable gym wear gets you to workout freely, makes you the focus by showing your body curves greatly. We've listed 10 gym clothes and workout clothes brands, which are superior in style and quality, to bring more options for your wardrobe.
1.Nike
A world-renowned sports brand based on sports innovations and strives to expand human potential. Provides a wide range of workout clothes, footwear, gym clothes, and sports equipment. Sportswear covers running, training, yoga, tennis, golf, dance, basketball, football, and skateboarding. They have athletic wearing as well as trending, and lifestyle collections for women, men, kids, babies, and toddlers.
2.Adidas
A sports-inspired brand with athletic shoes, clothing, and sports accessories. Its mission is to inspire, innovate and grow. Seeing endless possibilities for the power of sports. They have a series of shoes for sports like soccer, hiking, snowboarding, mountain biking, golf, baseball, basketball. More collection for adults and babies, from activewear to daily clothing, from sneaker to sandals and slides, from street style to casual look.
3.Reebok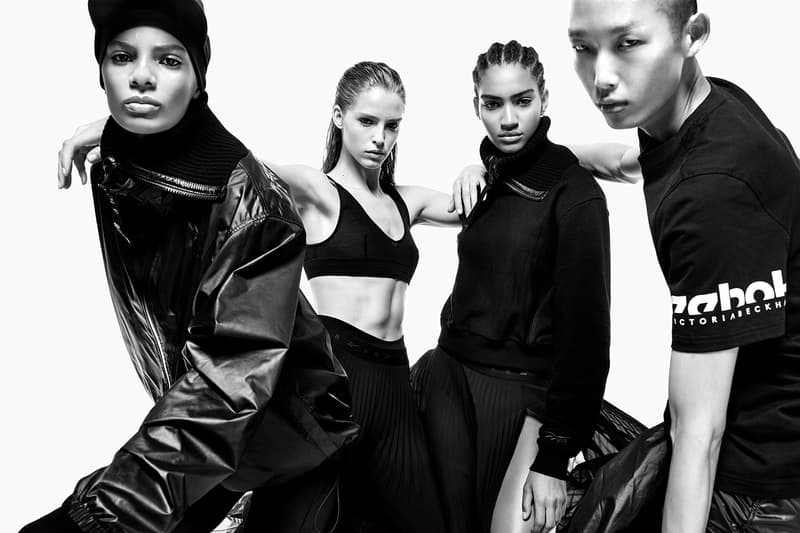 An American-inspired fitness brand in the world, a partnership with Adidas. Through sports, they are curious, provocative, witty, and unexpected. They have many collections, such as Club C, Nano, Classic Leather, Instapump, Floatride, etc. They have sports tops, bottoms, shoes for cross-training, running, casual, walking, nursing. Moreover, celebrities like Cardi B, Les Mills, Maison Margiela also have collaborated with Reebok.
4.Puma
With the belief that sport has the power to transform and empower us, Puma has been brave and made unexpected choices that push the sport forward. You can choose shoes for gym training, motorsport or lifestyle. For clothing, there are leggings, bras, tracksuits, sweatshirts, and shorts. Except for sportswear, they also have dresses, skirts, polos, and lifestyle clothing. They also have daily wearing outfits for boys and girls, ages ranging from 0-16 years old.
5.FILA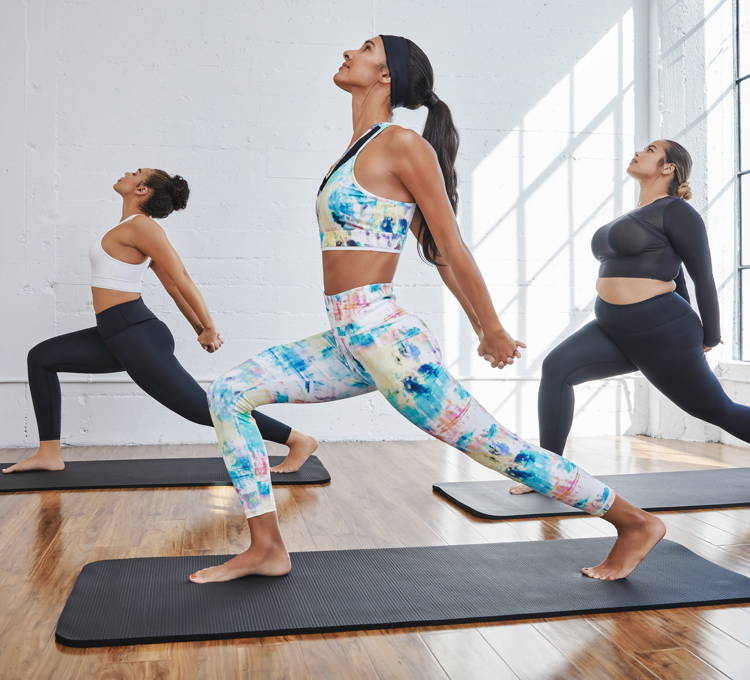 FILA was founded in 1911 in Biella, Italy, a modern classic sports brand that has developed tennis, golf, fitness, skiing, mountaineering, basketball, and other series. Fila delivers the cross-section of sport and street. They have athletic and lifestyle apparel and footwear for sports, work, or gym, also with a variety of shoe styles like Renno, Neuron, Workshift, Sustainable.
6.Under Armour
An American brand of sportswear, shoes, and sports accessories. Innovation is the key to delivering on their brand vision. Inspiring you with performance solutions. From the first simple idea: build a better shirt, to the collections nowadays, such as Rush, Curry, Tri Base. Their sports tops, bottoms, shoes range from training and gym, AFL, basketball, golf, running, soccer, hiking, outdoor.
7.New Balance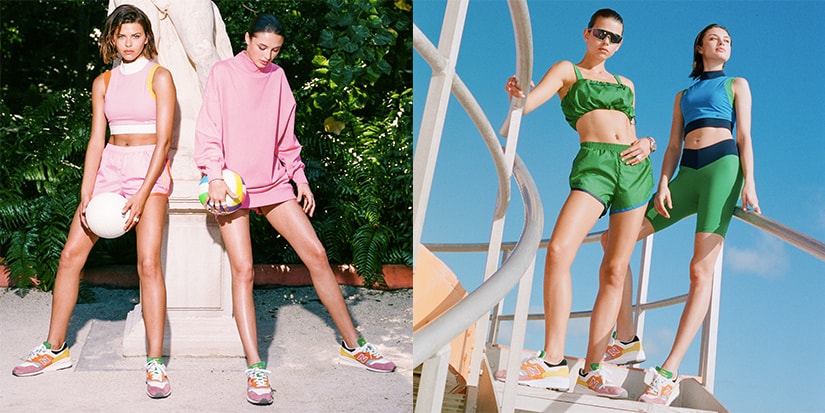 New Balance believes that "shoes are the best spokesperson". There are many kinds of sports shoes, for running, training, walking, baseball, basketball, skateboarding, hiking, soccer, tennis, golf, lacrosse, work, sandals, etc. Sportswear of sweatsuits, sleeve shirts, shorts, tank tops, and other lifestyle clothing of hoodies, dresses, skirts, jackets, vests for men, women, and kids.
8.Fabletics
With the foundational belief that everyone and everybody deserves to look and feel their best, Fabletics evolved activewear beyond the gym, into every walk of life. They have activewear for tops and bottoms, clothes for pregnant women. They have released a new collection of loungewear outfits, sleepwear, and velour with Vanessa Hudgens. Dresses, jumpsuits, underwear, accessories like socks and hats are also available for you to shop.
9.Athleta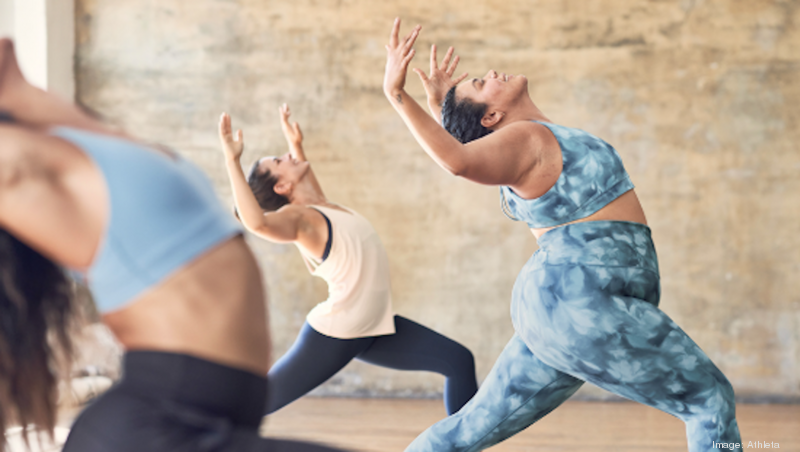 A sports brand for women's workout and gym clothes, from the gym to the streets, mothers, daughters, sisters, and friends of all ages, a part of the Gap Inc. With the mission of igniting the potential of all women and girls, they have series of bottoms, tops, bras, dresses, jackets, swim clothes, sleepwear for women and girls, across sizes XXS to 3X. Athleta girl collection provides a range of girls' clothes from sportswear to lifestyle.
10.Sweatingo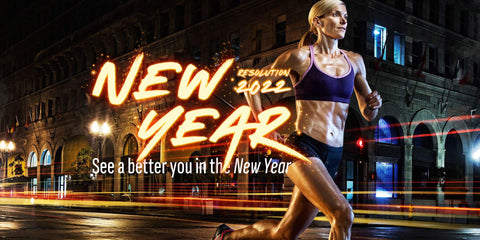 A professional sports brand that specializes in comfy and stylish gym and workout clothes. Integrating fitness and fashion together to get you to feel positive as well as confident. Comfortable, breathable, well-fitting, flexible, and unique in design is what Sweatingo workout clothes can bring to you. Seamless sports bras from high, medium, low support meet all your needs when doing yoga, Pilates, running, etc. More stability and better protection for your breast. Skin-care, no-friction, sweat-wicking, and quick-drying. There are short sleeve, long sleeve and sleeveless in a variety of styles, you can pair them with our elastic leggings and shorts too, which can help you lift the hip line, tighten the abdomen and support your waist. Our trending sports suits can be your daily outfit and make you become a better self.