Yoga is a form of meditation and relaxation. But choosing yoga clothes can often be confused for beginners. In general, you should wear flexible and breathable fabrics, such as cotton or knitted. 
Find the Yoga Class That Works for You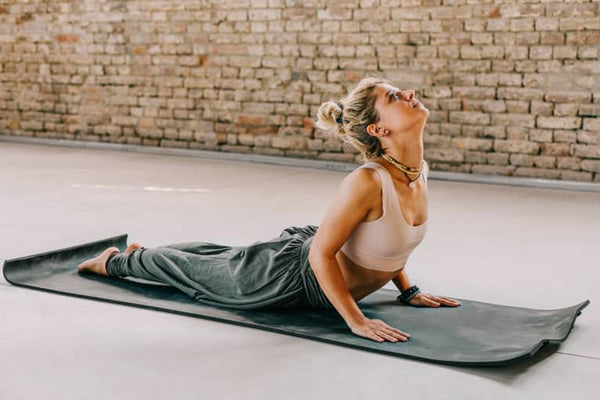 Figuring out what type of yoga class you are doing can help determine the most appropriate yoga clothes.
Check the class schedule to see what yoga class you're taking. Class schedules are usually posted on the classroom's website or in the gym. Take a beginner class in Hatha Yoga or Vinyasa Yoga. Both focus on coordinating movement and breathing. Vinyasa yoga is faster and requires more intense exercises such as stretches, leg raises, and handstands. The more advanced these classes are, the more difficult they become, even for those who practice yoga regularly.
If you want a little more advanced class, try Ashtanga Yoga or Power Yoga. These classes require constant transitions between the two asanas, making them more challenging.
Iyengar Yoga focuses on holding various asanas for longer periods. Many asanas are held for extended periods, giving you a chance to find balance and appreciate the benefits of stretching. This form of yoga usually involves equipment such as blocks, blankets, or yoga straps, but yoga classrooms are usually prepared, so you don't have to bring your own.
Take a detoxifying Bikram yoga or hot yoga class. The room is heated to around 37 degrees Celsius to induce the body to sweat, which is considered a cleansing process in hot yoga. The heat also relaxes the muscles, which will have the effect of an intense stretch.
Choose Yoga Tops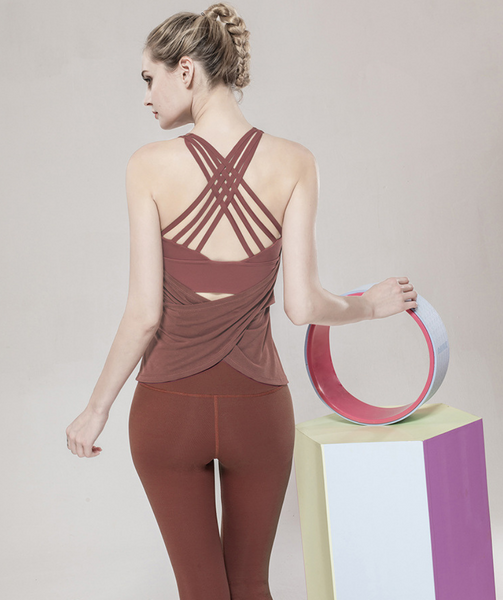 Tops suitable for yoga should fit snugly without being too tight or compromising flexibility. No matter what top you choose, it's a good idea to try it on and practice your moves before heading out. Doing this ensures that you can move freely and don't expose your body more than you can tolerate when doing a particular pose.
Read also:
Wear a tank top to practice yoga. If you're wearing a sleeveless top, you don't have to worry about rolling up your sleeves all the time so you can focus on your posture. Some of the most basic yoga asanas involve a lot of arm movement. Choose a fitted top that doesn't have a low-cut neckline, a loose top, or a low-cut neckline that will expose you as you bend over or twist into a new pose.
Wear a sports bra to a hot yoga class. When practicing Bikram yoga or hot yoga, you will be in a scorching environment. To stay cool, women may choose to wear a sports bra. This type of clothing is usually classified by exercise intensity, and low-intensity bras are suitable for yoga. For men, there is an option to go topless while practicing hot yoga.
Try t-shirts. Choose a t-shirt that fits comfortably. The T-shirt can slide down and expose your torso when practicing an inverted pose, so either be prepared to tuck it into your pants during class or wear a fitted tank top under the T-shirt. You can practice stretching and bending your arms to ensure the T-shirt isn't too tight.
Try wearing multiple tops. For gentler classes like Iyengar or Vinyasa, you should probably wear a light sweatshirt over your tank top, so you don't get chills at the beginning and end of the class due to the low activity. If you feel hot, you can always take off your coat.
Put on a swimsuit. In the summer, if you're doing yoga outdoors, it's perfectly acceptable to wear a swimsuit.
Pick Yoga Pants
Your pants should also fit relatively well, with light and stretchy fabric.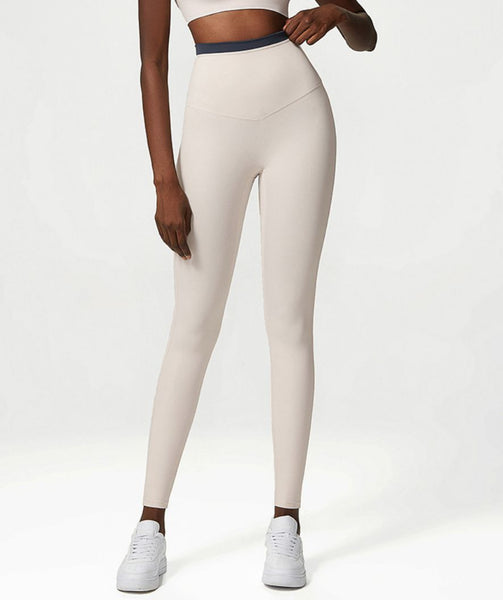 Wear yoga pants. You can buy yoga pants at most stores that sell athletic apparel. They can be colorful, so you can choose a product that fits your personality. You can do some lunges or stretches in the locker room to ensure your range of motion isn't compromised with your pants on. You can also wear them for other fitness activities like running or cycling.
Full-length yoga pants are better for classes that don't require fast movements, as the excess fabric might trip you up when doing quick exercises.
You'll heat up faster when you're in a more active class, so consider buying a pair of cropped yoga pants.
Yoga pants come in various styles, from pencil pants to flared pants to looser styles that resemble light sweatpants. You can consider wearing the typeyou feel most comfortable with, so you don't have to worry about your outfit when doing asanas.
Try bike shorts. As mentioned earlier, when practicing hot yoga, the less you wear, the better. You probably don't want to cover your entire leg. Bike shorts are great for yoga because they don't slide up and down when exercising.
You also need to consider whether the pants will become transparent when stretched, and you need to ensure that you do not expose your body throughout the course.
If you sweat a lot while wearing shorts, consider black or navy as colors, which generally don't become transparent when soaked in sweat.
Wear regularbaggy yoga If you have a favorite pair of shorts that fit your body while exercising, they could be perfect for yoga.
Chooseyoga You probably already have leggings in your closet. Make sure that the one you choose is opaque.
If you haven't tried yoga before and don't plan to buy some new clothes until you decide to go to a regular class, you can wear a pair of leggings. But if you're regularly practicing, you'll want to buy a few pairs of pants designed for yoga. The garments are cut to help you perform a variety of flexible poses comfortably without restricting your movement.
Pair your yoga outfit with other gear
Typical accessories like jewelry aren't necessary, but extras like headbands, gloves, and your yoga mat can come in handy.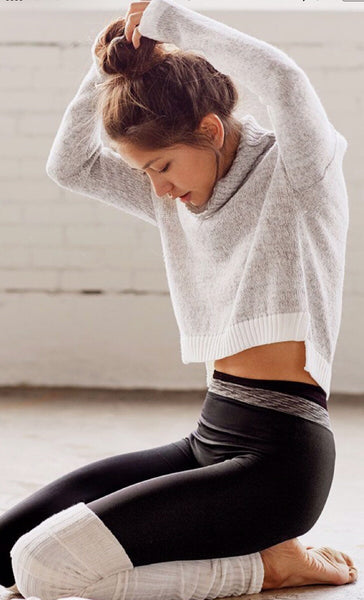 Remember to bring a headband or hair tie. When exercising, be sure to avoid hair covering your face. If your hair isn't long enough to tie behind your head, a headband can prevent it from sticking to your forehead or touching your eyes.
Wear a pair of yoga gloves. Although it may not look very fashionable, yoga gloves are efficient. Their non-slip palm surface slightly improves your grip and prevents your hands from slipping on the yoga mat. Yoga gloves are prettycheap, and you can buy them at yoga clothing stores and health food stores.
Buy a pair of yoga socks. Yoga socks can prevent you from slipping on the yoga mat and keep your mood from being affected by accident, especially during a hot or high-intensity class.
Bringing a towel will help. You'll be sweating a lot in yoga class, and you'll be glad you brought a towel. In addition, if you don't like yoga gloves, you can also spread a towel on the mat to prevent your hands from slipping, which is a good choice.
Buy a yoga mat. Yoga mats can be expensive, but if you want to practice yoga at home or don't like using someone else's mat, you're better off getting one yourself.
If you're unsure if yoga is suitable for you and want to try it out, you can rent yoga mats at most yoga studios.
Yoga mats vary in thickness, so if you have delicate knees or need more support when sitting on hard surfaces, consider getting a thicker mat.
Buy a yoga bag or straps for your own yoga mat. Once packed in a yoga bag or tied with straps, the mat is easier to pick up because you can carry it over your shoulders. And after use, you can roll up the yoga mat to save space.